A-Tacs Camouflage
A-Tacs has firmly embedded itself in the airsoft and military circles and offers a wide range of gear in both the FG and AU patterns. No one can deny that in its chosen environment, it is effective. Further colour ways are planned and Propper Inc is due to release plans of a clothing line at the Shot Show 2011. The Propper A-TACS ACU is sewn to military specifications and made from 65/35 poly/cotton ripstop fabric for maximum durability.
With the A-Tacs LE or Law Enforcement pattern coming out I wonder how long before a jungle version will come out too.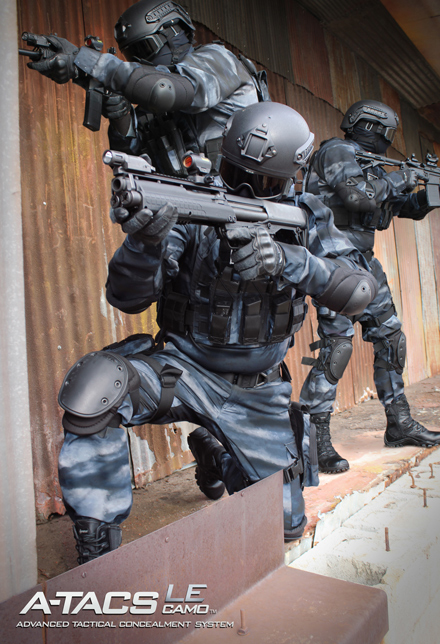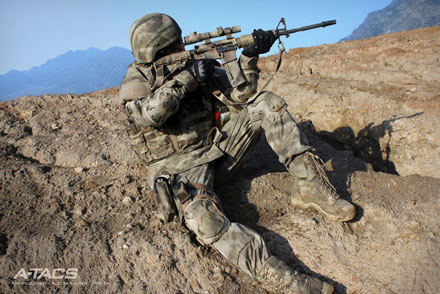 A whole range of peripheral kit is now becoming available, like these Danner TFX Boots - available in all over camo, even the sole. This provides concealment when lying prone too.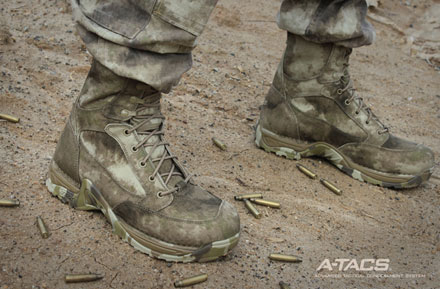 For more information go to the A-Tacs website.