Kodiak Hat - Hunting / Country / Outdoor Clothing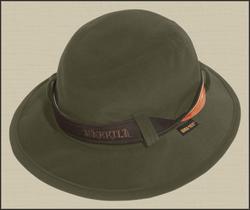 I've been wearing this Goretex hunting or country hat for around 8 years now and still enjoy wearing it.
It's pricy for a hat but the fit and finish are fantastic. Over the last 10 years I have spent a fortune on various waterproof brimmed hats, but this one is by far the best I've owned.
Hat Outer: Every time I see it advertised it is only briefly discribed and no one mentions what the actual fabric is. The outer material is a velvety-moleskin fabric that has proved to be very tough and will apparenly resist sparks from a camp fire. I'm not prepared to try it on a hat of this calibre simply out of curiousity but if you do, please let me know and I'll include the findings here.
Hat Waterproofing: The next layer in is a two-Layer MT075 Gore-Tex lining which offers good waterproofing and is noiseless.
Hat Insulation: Next in is a Quallofill lining which I imagine is similar to thinsulate as it will warm your pip on the coldest days.
Hat Lining: The inner fabric of the Harkila hat is a brown cotton like fabric that is diamond quilted, presumably to hold the Quallofill in place.
The hat band is leather on one side with the Harkila logo embroidered modestly on the front. The band is reversable to an orange reflector which makes it great for getting seen. The band is tapered to suit the leather on the outside so when reversed to show orange the hat drops a size.
CONCLUSION: The Harkila Kodiak Hat is a serious hat, for serious money but in my opinion is worth what you pay for it. If you're looking for superb comfort, overall toughness and great attention to detail in a country hat then find a retailer and try one on.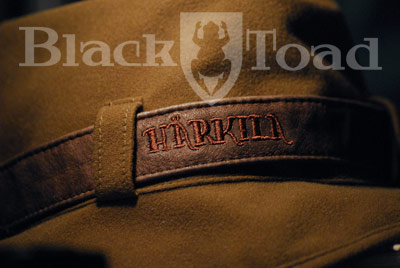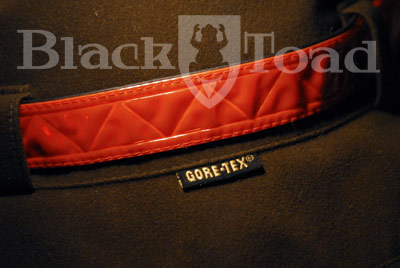 Poly or cotton liner that doesn't get sweaty